Nice job Bartman, looks great!
I don't have much time (or space) anymore, and everytime I would get stuff out, I would get called away. It was really frustrating to say the least.
This past spring, my dad surprised me with a small tying desk that I can move around pretty easily.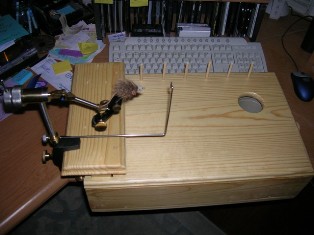 It sure makes it easier to just bump out a couple of patterns in the evening when I get home from work without the hassle of getting stuff out/putting it back away. One day I'll have a dedicated space to use, until then...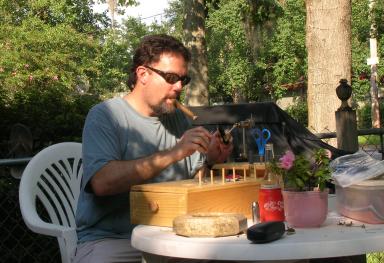 Catch'em up!