I'm putting together a couple of fly tying videos for the Stuart trip. My first one is for the soluble minnow, a glass minnow pattern. The link is below:
http://www.youtube.com/watch?v=NbIZSzO3 ... ature=plcp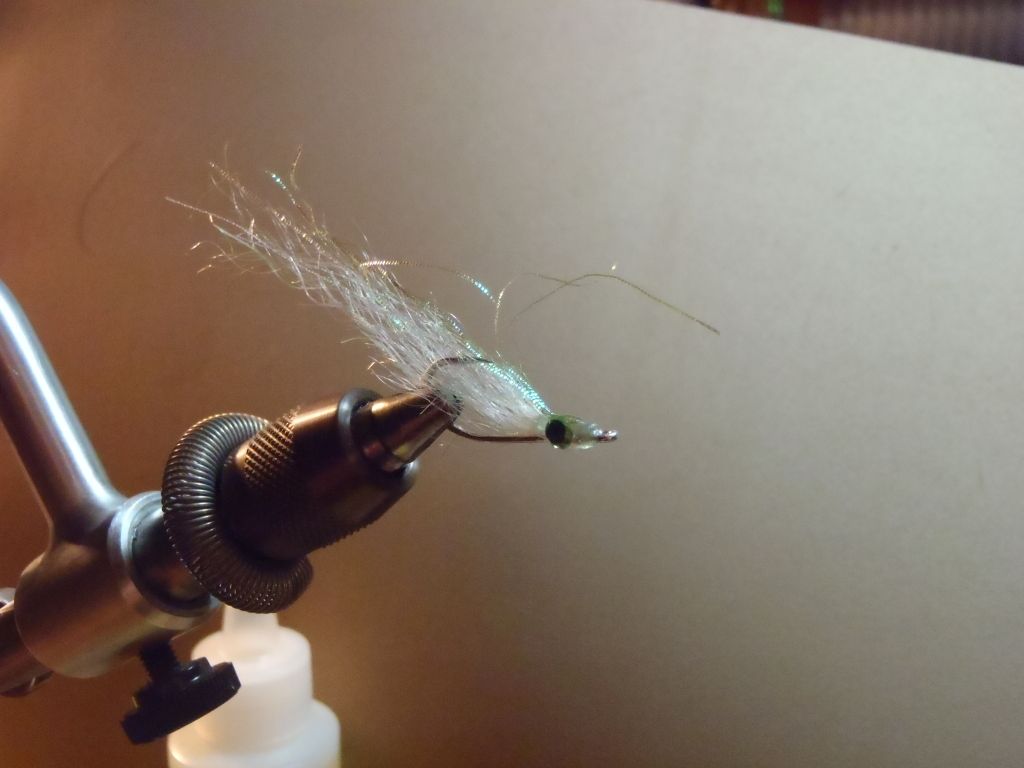 Materials List:
- hook: Mustad C70SD #6
- thread: clear .006 mono
- body: Flash-n-Slinky
- flash: Gliss-n-Glow
- eyes: 1/8" prismatic dome eyes
- head: 5-minute epoxy
Finished length on this fly is around 1.5"
Notes: This is my all time favorite docklight fly, it is a good representation of what the fish feed on around the lights, pretty much anywhere you find them. This fly is small enough to land in the light around spooky fish, and because of it's epoxy head it can be banged up against pilings without worry of destroying it. Additionally, because it is tied in a somewhat bendback fashion, it resists snagging when cast over a boat lift or onto a dock.
I tie this pattern in three colors, all of which I carry on every night trip. The one in the video is natural/M.O.P. chartruese. The other two colors are (F&S/flash): white/rootbeer midge crystal flash and grey/M.O.P. rootbeer. I have had many instances on lights where I have pulled a few fish with one color, and had the fish turn off. After switching colors, I was able to catch a couple more fish from the light. I always carry a couple variations of this fly with me.
The materials may be hard to find around town, Black Fly has some Steve Farrar blends that will work; they look the same as flash-n-slinky, and they have gliss-n-glow. The hooks are not available anywhere in town, you may have to find them online.
I will be posting another one soon, hope this gives everyone a good start.
Ryan